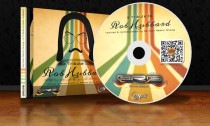 We're proud to present you our thirth album "a Tribute to Rob Hubbard". Get it now as free digital download! The album contains 13 new remixes by eight GRG members. It's total playtime is around one hour. You can download the album here as MP3 and/or FLAC. If you like the album, please leave us a LIKE at our Facebook site!
Wir sind stolz Euch unser drittes gemeinsames Album "a Tribute to Rob Hubbard" nun als kostenlosen Download anbieten zu können. Das Album enthält 13 neue Remixes von acht GRG-Mitgliedern und hat eine Gesamtspielzeit von rund einer Stunde. Ihr könnte das Album direkt hier als MP3 und/oder FLAC herunterladen. Passende Durckvorlagen für CD und Inlays liegen den Archiven bei. Wenn Euch das Album gefällt, vergesst bitte nicht uns auf unserer Facebookseite einen Like zu hinterlassen!
Tracklist
01 – Rob Hubbard [remixed...
Read More