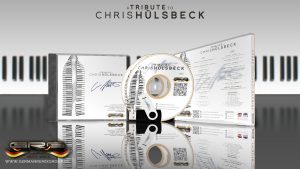 It's time to raise the curtain. We solve the mystery of the fourth album of the German Remix Group. The upcomming album will be dedicated to "Chris Hülsbeck".
"a Tribute to Chris Hülsbeck" contains 19 brand new remixes including a SID-Medley and a guest remix by "Tronimal". It will be available as MP3 and FLAC on March 2, 2018 – the 50th birthday of Chris Hülsbeck. Of course as a free download. Until then watch the announcement trailer:
Please accept YouTube cookies to play this video. By accepting you will be accessing content from YouTube, a service provided by an external third party.
If you accept this notice, your choice will be saved and the page will refresh.